This post may contain affiliate links, meaning if you make a purchase after clicking on a link I may earn a small commission at no extra cost to you. Read my privacy policy for more.
Check out these fun and flirty date night outfit ideas that are honestly so cute and that you can wear for any occasion. Be ready to turn heads in these!
With a certain romantic holiday looming around the corner, it's got a lot of us thinking about dates and going on dates and looking good enough to impress on those dates. We're all going a little crazy I think (but love exists in that insanity).
You know what I realized while writing this post? Whether you're going on your first date or your 500th date, clothes have power (duh, but here me out!). What you wear really has an impact on how confident or sexy you feel (and you always want to feel confident and sexy on a date right?).
I think with the state of the world right now, a lot of us have come to appreciate how special being able to go out on a date with someone you really like is. So going out feels is a little extra special and getting ready is exciting.
So if you've got a date night on the horizon, keep reading to see some date night outfit ideas that will be sure to drop jaws and turn heads! I've tried to include options for any occasion. Like you can probably find outfit for a simple picnic or a boujee dinner date…
And you know what? Even though valentine's day is around the corner and these outfit ideas would be perfect for a v-day date night, you can totally slay in these literally any other time of the year too!
RELATED POST: 50+ Epic Fun Date Ideas That You're Guaranteed to Love!
---
Flirty Date Night Outfit Ideas That'll Turn Heads
Cowl Neck Silky Shirt and Jeans Outfit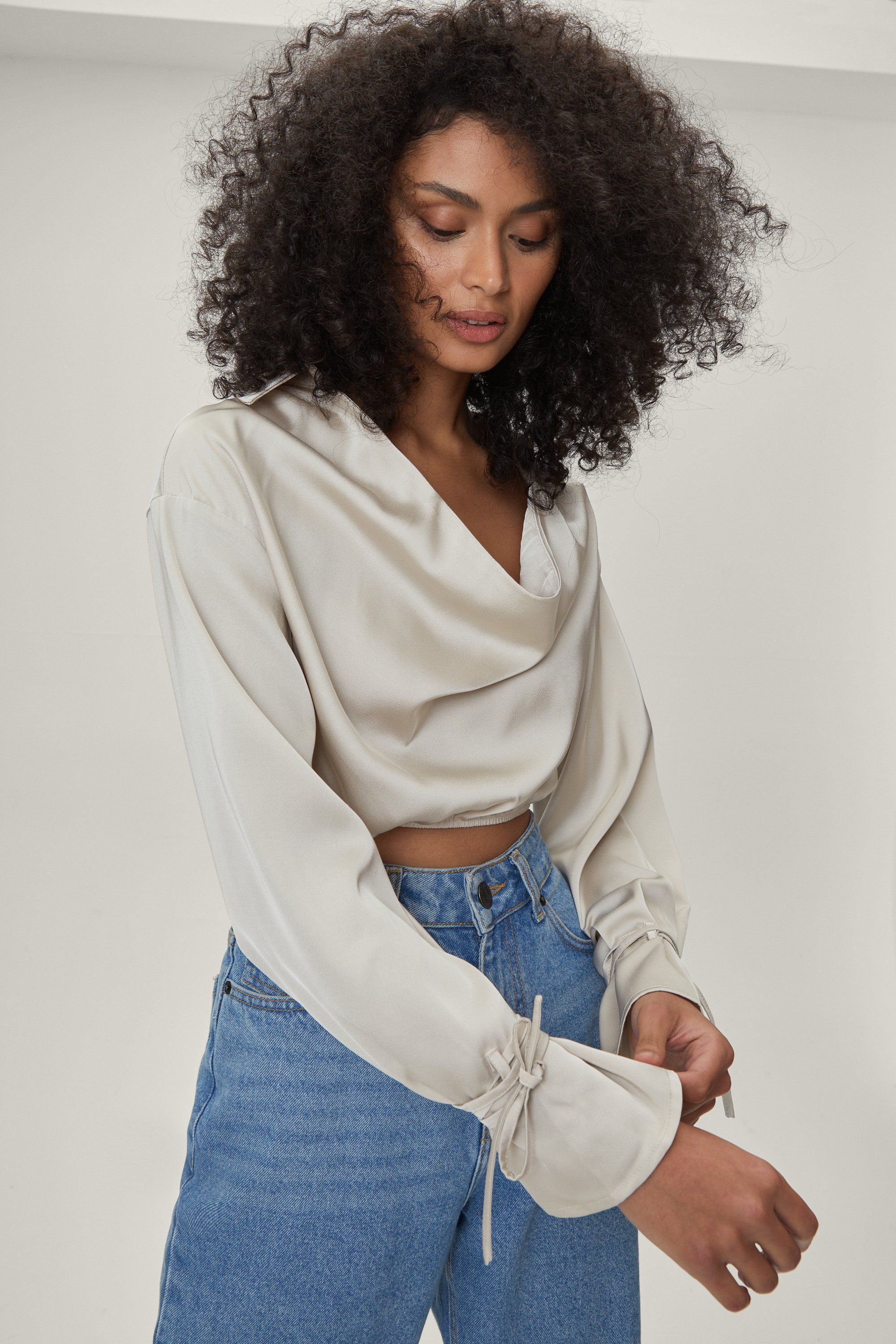 I'm obsessed with silky flowy shirts, there's so much fun about them! Also this is the type of shirt that'll make you feel confident and powerful and in control. So if it's a first date you'll totally be set!
Satin V-Neck Dress Outfit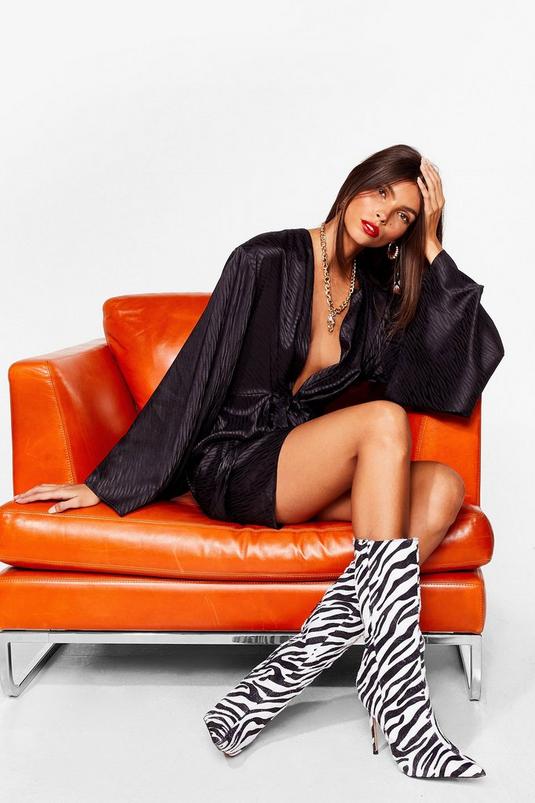 This is the type of outfit that you could make work for a fancy night out or a crazy night-on-the-town kind of date. It's sexy but still classy at the same time. And the leopard print boots are insane, just the right amount of wild to spice up the outfit.
Front Tie Satin Crop Top Outfit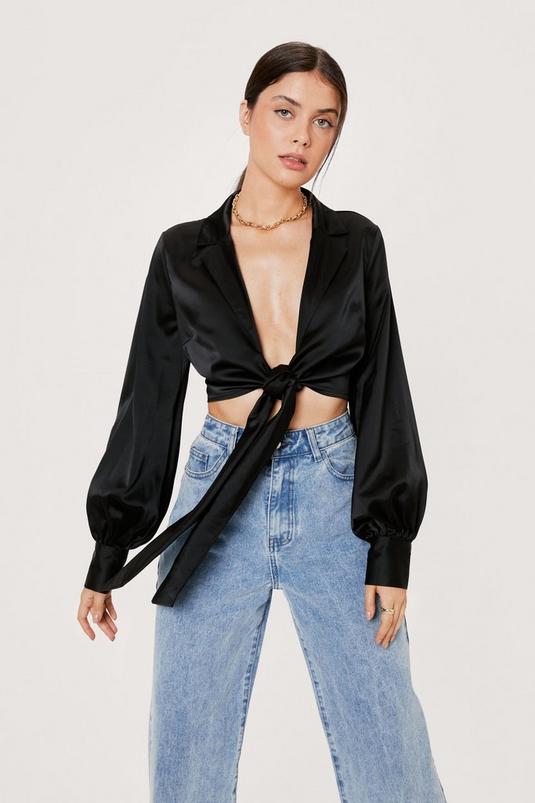 This shirt is just stunning, stunning! It's super sexy and bold, and what I absolutely love about it is how easy you can dress it up. Like for a semi casual date, obviously jeans are perfect, but for a fancy dinner date or something like that you could pair it with a nice skirt or some heels. It would gorgeous
Two Piece Tie Shirt and Skirt Outfit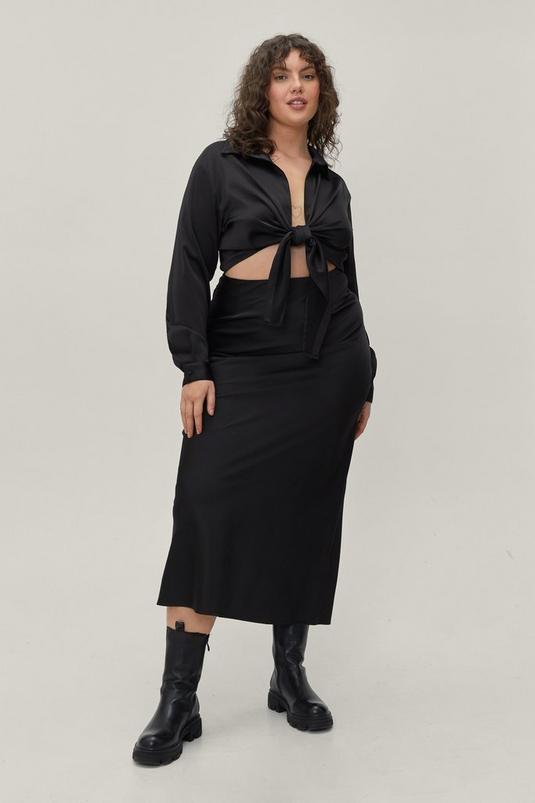 Obsessed with this two piece. It's totally a good time waiting to happen with sexy and fun written all over it! (I feel like I've talked so much about tie tops in this post but I can't help it, they're really cute!).
Black Ruched Mini Dress

There's nothing like a good ruched dress, and oh my gosh this is one of the cutest ones I've seen in a while! I think it's the sleeves (the sleeves are freaking gorgeous right?!).
Ruffled Hem Mini Dress

Now this is a dress you can do a lot with. You know how they say that every house needs a good foundation? Well this dress is your solid foundation. You can add on the accessories to build upon this stunning dress! And the best part is that it has just the right amount of flare to make it stand out (in a good way!).
Coral Sweetheart Midi-Dress


The perfect peachy dress for like a spring or summer date day. I'm picturing walks on the beach, picnics in meadows, you know, the kind of dates that make you feel like a main character.
Green Printed Slip Dress

I love little slip dresses, but I guess this one is a little bit on the longer side. Still they make you feel dainty and cute and feminine which are not bad feelings to feel on a date right?
Bodysuit and Jeans Outfit

I think we all love a fun and casual date, and this is a fun and casual outfit that would be perfect for a date night like that…
Bodycon Sweater Dress Outfit

Sweater dresses are sexy, I don't care what anyone says! Okay I'll admit some of them can be a bit frumpy, but the key is just picking the right one that'll make you feel sexy and confident (the key is in the style and fit)…
RELATED POST: Fun and Romantic At Home Date Night Ideas
Sweater Dress with Shoulder Cutouts

You know what I love so much about sweater dresses? How easy they are to put on. They make for such effortless outfits that are actually chic if you style them the right way. And of course it totally helps if you have a base sweater dress as cute as this one!
One-Shoulder Midi Dress


Sometimes you need an outfit that is somehow both a little fancy and a little smexy. Like you could go to fancy dinner and then the club right after (a dress that can do both is a dream!).
Polka Dot and Shorts Outfits

Looking for an outfit that's got both sexy vibes and like tough girl vibes? This combo of like a cute puffed sleeve top and leather paper-bag shorts matches those vibes immaculately.
Bold Red Dress

Sometimes you need a bold, loud, stunner of a dress. Sometimes you're not there to play games, you mean business, you there to turn heads.
Ruched Drawstring Skirt Outfit

This outfit is the type of outfit that we would call the classic date night outfit. Just look, the cute skirt and top, total fail-safe date night outfit attire!
Double Breasted Blazer Dress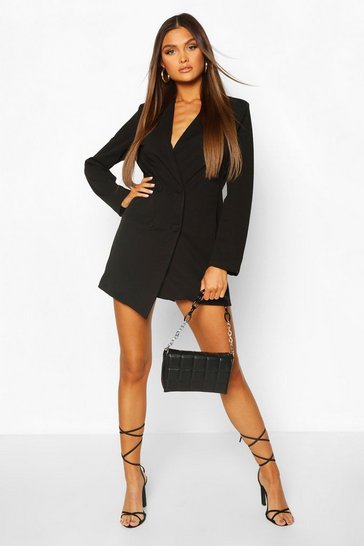 Okay but think about it, a blazer dress is totally, totally out of the box and unique. And honestly not a lot of people are bold enough to wear one. I'll never understand because blazer dresses are stunning!
RELATED POST: 15+ Easy, Incredibly Romantic Dinner Ideas for Date Night
Off The Shoulder Tee and Jeans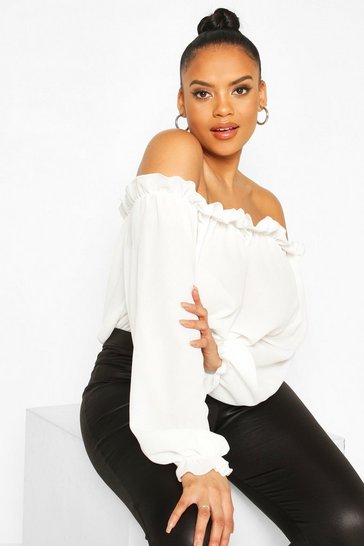 Have I already told you how much I'm obsessed with off-the-shoulder tops? If I haven't, I'm telling you now, I love off-the-shoulder tops! If you're someone like me with a large bust these types of tops are really flattering, which is pretty much why I love hem so much!
Leopard Print Top Outfit

If I've said it once already in this post, I'll say it again, animal print for date is a freaking fantastic idea! I don't know what it is, maybe you're channeling the animal whose print you're wearing because you always feel your best in animal print (especially leopard print!).
Cowl Neck Blouse Outfit

You need to include a pop of color into you wardrobe once in a while. And I mean a bright, neon can-almost-see-from-space type pop of color. If people aren't squinting you've done it wrong. Okay jokes aside though, people that aren't afraid to add color to their outfits have way more fun, it's probably a scientific fact!
Floral Dress Outfit

I see this dress being perfect for a picnic date or a cutesy afternoon date (getting ice cream or something like that). Basically any day that's hot and you're going on date and want to look super cute a cute little floral dress like this one is a go to!
Brown Cutout Sweater Dress

Wearing dresses with cutouts always makes me feel super ballsy (it's funny but true. Who else feels the same?). It feels super funny to say, but cutouts are empowering. No hear me out! It's like, you're in control of how much skin you want to show and where! Doesn't get sexier than that!
Leopard Print Wrap Dress

White leopard print is always so so cute. If you're looking for a fun and flirty date night option, this one is so perfect. It's just such a fun dress!
Floral Print Mini Dress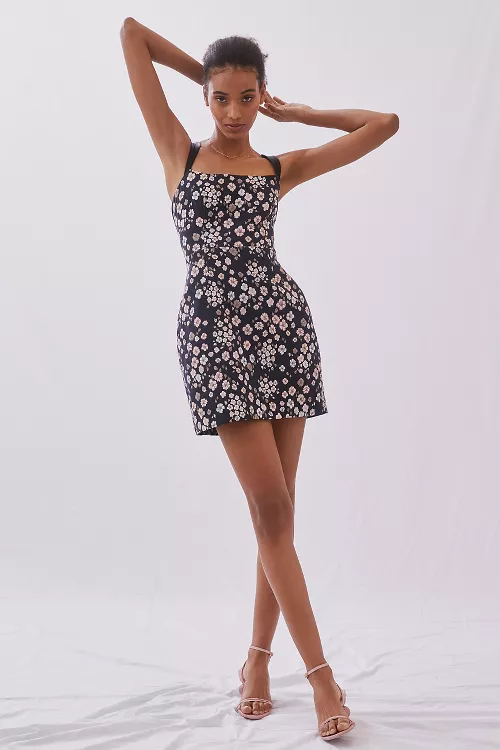 Some times you don't think that mini dresses will work for a fancy date night but it's all about finding the right dress. You gotta find one that is both elegant and classy and sexy and cute.
Oversized Shirt Outfit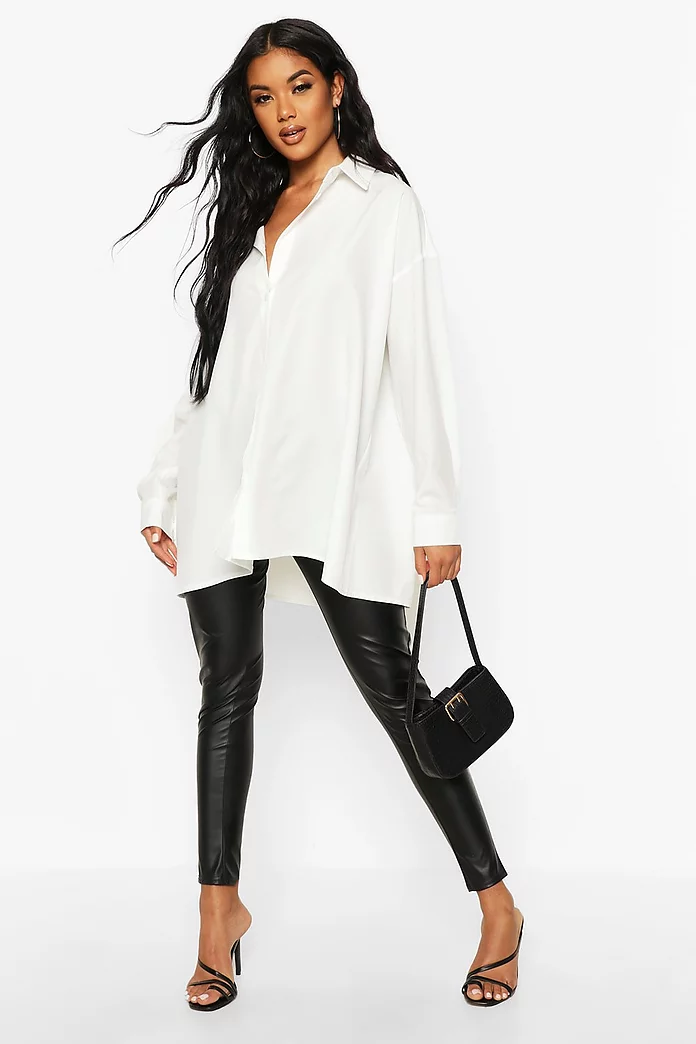 I'm obsessed with the whole oversized shirt look, I just think it's so stylish. but it's all about picking the right oversized shirt because some of them just make you look frumpy.