This post may contain affiliate links, meaning if you make a purchase after clicking on a link I may earn a small commission at no extra cost to you. Read my privacy policy for more.
Spring has officially sprung (it's a cringy joke I know, but it has to be said!) and there's so many things to celebrate! The end of winter and the reintroduction of pastels and florals. So if you want to see some cute outfit ideas that embrace both of those things, this post contains some stunning spring outfit ideas!
RELATED POSTS: 20+ Cute and Trendy Spring Outfit Ideas and 20+ Gorgeous Ideas for Spring Nails
1. Black Floral Embroidered Short Skater Dress

This little black dress is the perfect cute and flirty outfit to live your best life and have the best fun in this spring!
2. Trendy Black Ruched Midi Skirt and Tee

If you're looking for an outfit that is both edgy and cute. There is nothing like a good graphic tee-shirt and a cute skirt to pair it with.
3. Butterfly Crop Top and Shorts

You literally can't go wrong with a cute crop, some shorts and some sneakers. It's the fail-safe outfit you turn to on those days you can't quite figure out what to wear…
4. Black Floral Print Long Sleeve Babydoll Dress

Of course anything floral print is perfect for spring! But this little black floral print dress is fun and flirty and so cute!
5. Sage Green Tank Top and Shorts

A cute tank top and some shorts is at this point a classic get-up but there is something spring about sage green right? So it's the classic little outfit but perfect for spring!
6. Black Floral Print Ruffled Midi Skirt

What is it bout ruffled midi-skirts that just make them so much fun?! The best part about these types of skirts (except for the fact that you can swish around in them!) is that they're super trendy in the spring…
7. Satin Animal Print Camisole Dress

Isn't this dress giving major The Flintstones vibes? In a totally cute way? And animal print for spring seems to just work like nothing else does.
8. Floral Mesh Mini Dress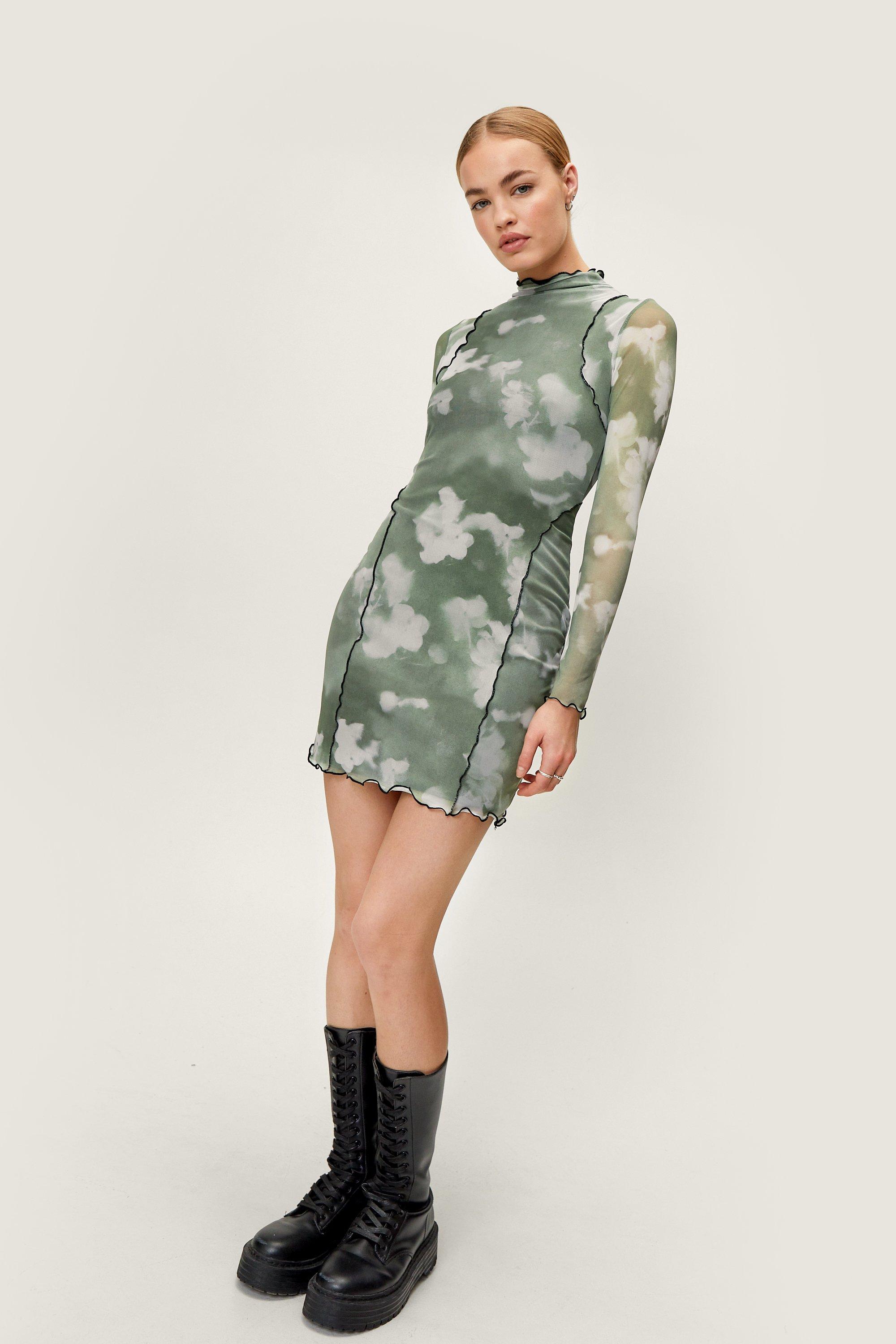 This meshy floral green dress is the type of dress that totally makes you feel young and fun and bold. And the best part is the subtle floral design that makes it so right for the season.
9. White Flounce Hem Dress

This is the type of dress that's kinda perfect for spring! It's all the things that the season is, soft and ethereal. It's the type of dress that makes you feel like you're living in a dream (kinda cheesy but true…)!
10. Funnel Shirt and Floral Skirt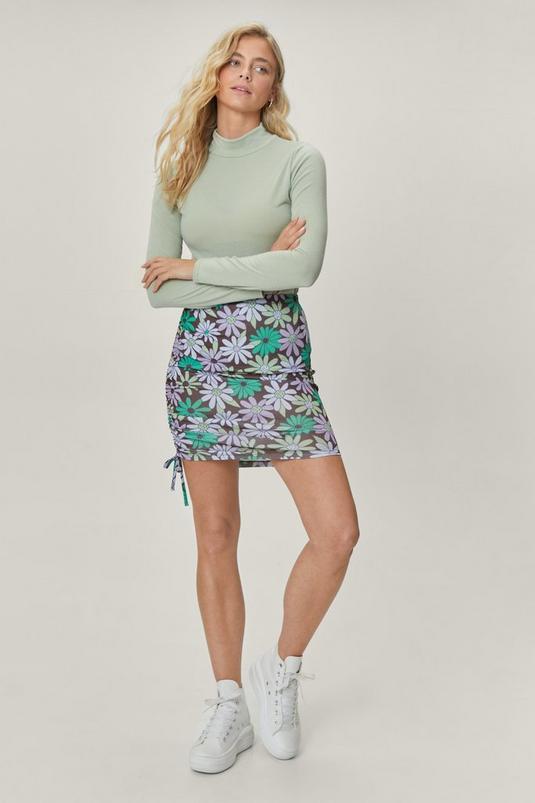 This combo of a ruched floral skirt and funnel shirt with white tennis sneakers is totally the type of cute and casual outfit you could wear any day!
11. Graphic Tee and Geo Skirt + Chunky Boots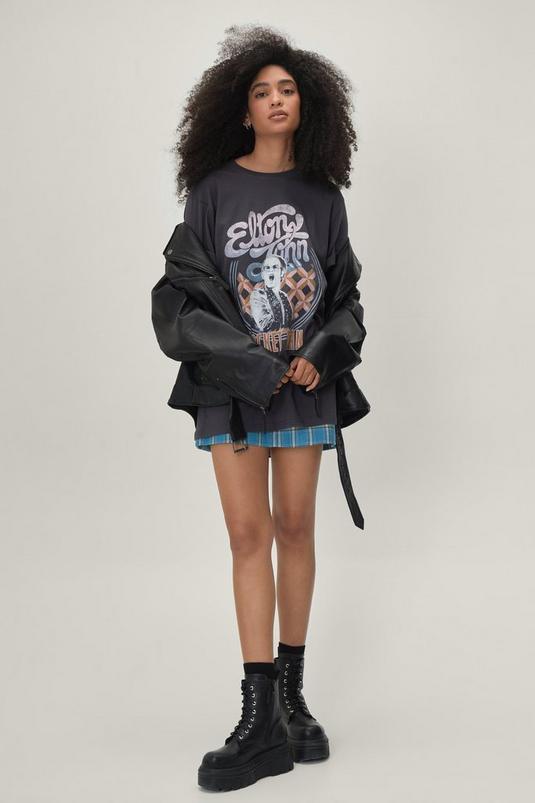 The combination of a baggy graphic t-shirt, which is so edgy and cool and mini skirt which is more on the cute and feminine side is so interesting to me because it's like two completely different aesthetics coming together to form one really cool one.
12. Leopard Print Skirt and Graphic Crop Top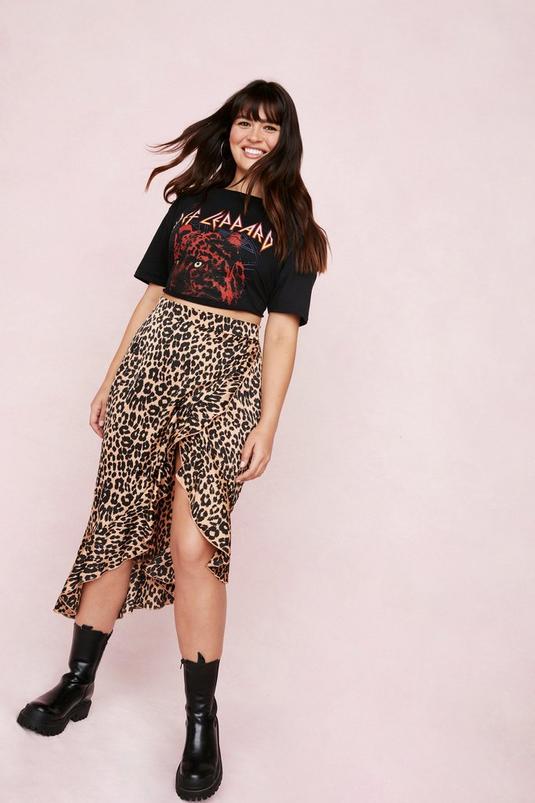 Who can honestly say no to a good leopard print skirt? I don't know why, but leopard print looks especially good on skirts especially the ruffled flowy kind!
13. Polka Dot Midi Skirt Outfit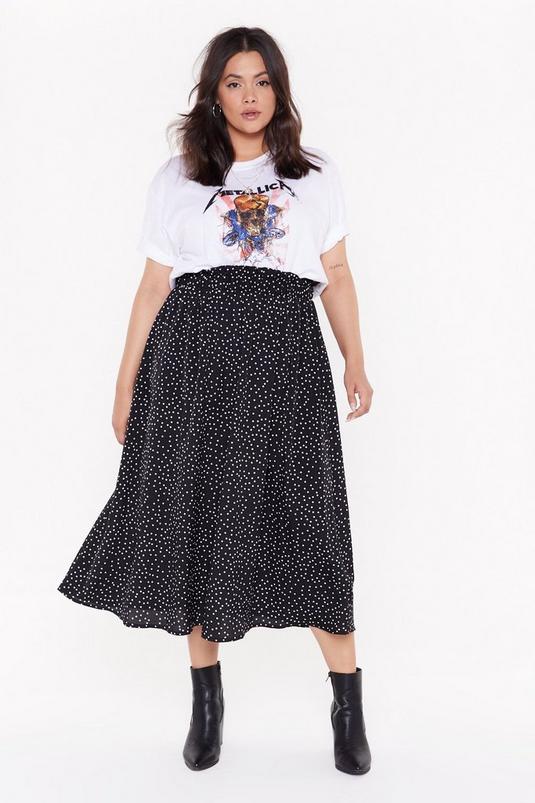 You know what's a spring classic? A polka dot mini skirt paired with a white printed t-shirt tucked into it. Yes this specific outfit. Its totally cute and stylish.
14. Pink Split Ruffle Mini Skirt and Crop Top

I can't think of an outfit that is cuter than a little split hem mini skirt and crop top. It's the perfect everyday wear, casual but still cute!
15. Baby Pink Cami Top Outfit

Spring is for pastels and baby colors. You know what I mean, baby pinks, baby blues… They're super trendy, which is why I'm obsessed with this baby pink cami top…
16. Ditsy Ruffle Mini Dress

Sometimes you just need a ditsy little mini dress in you life, and it has to be floral of course, because spring.
17. Baby Pink Romper

Rompers are just so much fun. I don't know, you always seem to have more fun in rompers. Which is why it is an absolute closet essential. Just look at this baby pink one from Revolve, it's so cute!
18. Front Cutout Ruffle Trim Wrap Dress

I know neons are more summer vibes but there is something about a nice peachy outfit that just works so well for spring too. And to be fair a dress this stunning and sexy looks good in any season!
19. Off The Shoulder Tie Knot Blouse Outfit

Can you even say that it's spring if haven't broken out the flowy billowy off-the-shoulder blouse?
20. Marble Print Crop Top and Denim

There is just something so appealing about a crazy printed piece of clothing for the spring time. I think it's the fact that after winter we just need that little bit of that color and craziness to breathe back the life into the world!
21. Wrap Tie Romper

Like wrap dresses? Well this is like that but in romper form! Cool right?!! And we've already established that we love a good romper, they're just such a fun piece of clothing!
22. Sweet Polka Dot Dress

This sweet little polka dotted mini dress is so cute, the cutout, the print – so cute! Literally a dress perfect for the season, for like picnics or things like that…
23. Off-The-Shoulder Billowy Top

You can't not love a good billowy top right? They're stylish and fun and honestly really good for the season (especially the off the shoulder kind)…
24. Polka Dot Front Tie Romper

This cute little dress is another example of like an outfit that would be a good everyday fit for the spring time…
25. Paper Bag Corduroy Shorts Outfit

This outfit is such a cute, super casual look. And of course since it's spring and we love pastels, we're going to get the shorts in a cute pink!
26. Surf Blouse Outfit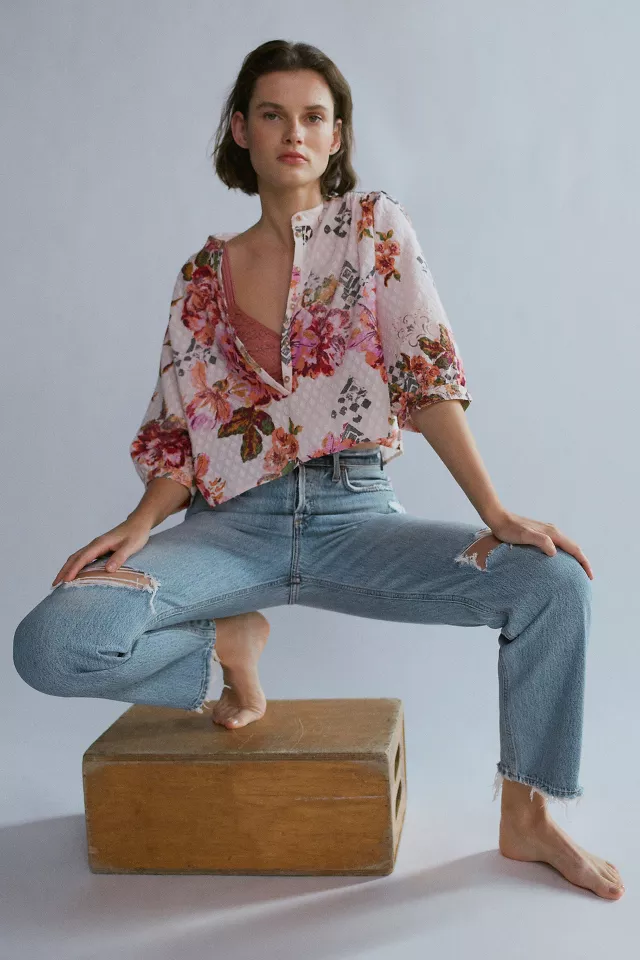 Obsessed with this blouse! It's the right amount of loose and unique and the print is stunning, making it such a cute shirt for spring!
27. Color Block Cardigan and Jeans

You need a cute cardigan in your life especially one as cute as this one. The pink and purple pastels are what make it the perfect cardigan for spring!
28. Pastel Purple Cropped Cardigan Look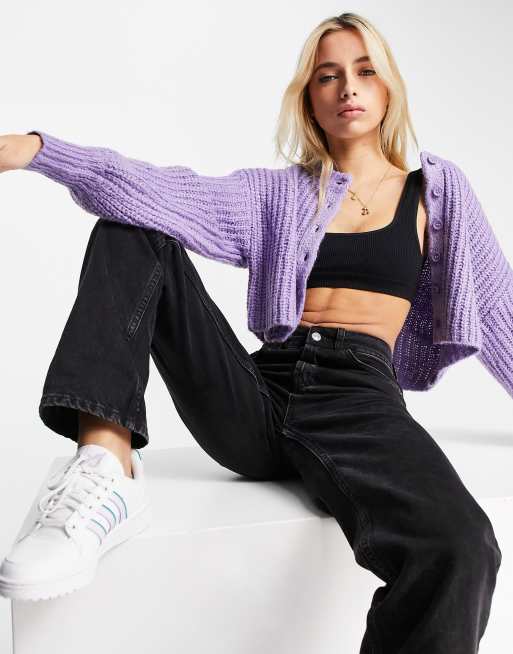 Cropped cardigans are super trendy and cute and if you pair with the right outfit, you get a trendy, stylish and cute outfit!