This post may contain affiliate links, meaning if you make a purchase after clicking on a link I may earn a small commission at no extra cost to you. Read my privacy policy for more.
How is it about to be a new year already?! That's just wild! It's like we blinked and now the new year is around the corner and we're picking out new year's eve outfit ideas!
Isn't it pretty funny how new year has pretty much become synonymous with fun and parties… But I guess there is a lot to celebrate (and look forward to) after successfully going through one whole year.
But enough about all that, new years eve is around the corner which means outfits must be picked for the party season! The outfits are definitely half of what makes new year's eve so much fun!
One of the best parts about new years eve is how it seems like every buried piece of sequined clothing seems to just burst into the world. It's honestly a little intense but we all still absolutely love the insanity!
A big part of New Year's eve is the gold and black color scheme or aesthetic or whatever you want to call it. And that kinda reflects in the outfits that people pick out for the holiday. Gold or black is super trendy and honestly so are all the shades in between (like rose gold or silver).
And since it's party season, of course there's going to be a lot of sequin, velvet or silky outfits. You can never go wrong with a good silky/velvet black dress (they're just stunning!) and you can never have enough sequins!.
RELATED POST: 15 Fun New Year's Eve Party Ideas
This post is all about outfit ideas that'll help you ring in the new year with style! So whether it's a night out with friends or a chill night at home, these new year's eve outfit ideas will be sure have you slaying on new years eve night!
25 NEW YEAR'S EVE OUTFIT IDEAS THAT'LL HELP YOU RING IN THE NEW YEAR WITH STYLE!
1. Metallic Grey Bodysuit Outfit

Wanna look like a metallic queen (or maybe I should say dream) this New Year's Eve? It's as simple as slipping on a dress (well it's more like a jumpsuit and matching skirt).
2. Sequin Skirt and Body Suit

We love a sexy bodysuit and skirt combo, especially when it's made for new years eve, you know what I mean; the sequins, the fun and sexy vibes…
3. Silver Sequin Mini Dress

A cute silver sequin mini dress is honestly the perfect outfit idea for a new year's eve party! It's super fun and trendy and not too serious…
4. Iridescent Sequin Romper Outfit

Of course New Year's Eve is all about the sequins, so why not a sequin romper?! Literally combining the best of both worlds! A full outfit that only requires one piece of clothing… and sparkles!
5. Shoulder Tie Black Dress

A cute little back dress can never go wrong, like ever! So if you're looking for a cute dress to wear at your NYE party, this is a really cute option…
RELATED POST: 25 Best New Year's Eve Nail Ideas
6. Silver Sequin Bodycon Mini Dress

Wanna look iridescent at your new years eve party? This sequin dress is both stunning and iridescent. You should probably be careful, don't blind any one at you're party with the sequins on this thing!
7. Satin V Neck Mini Dress Outfit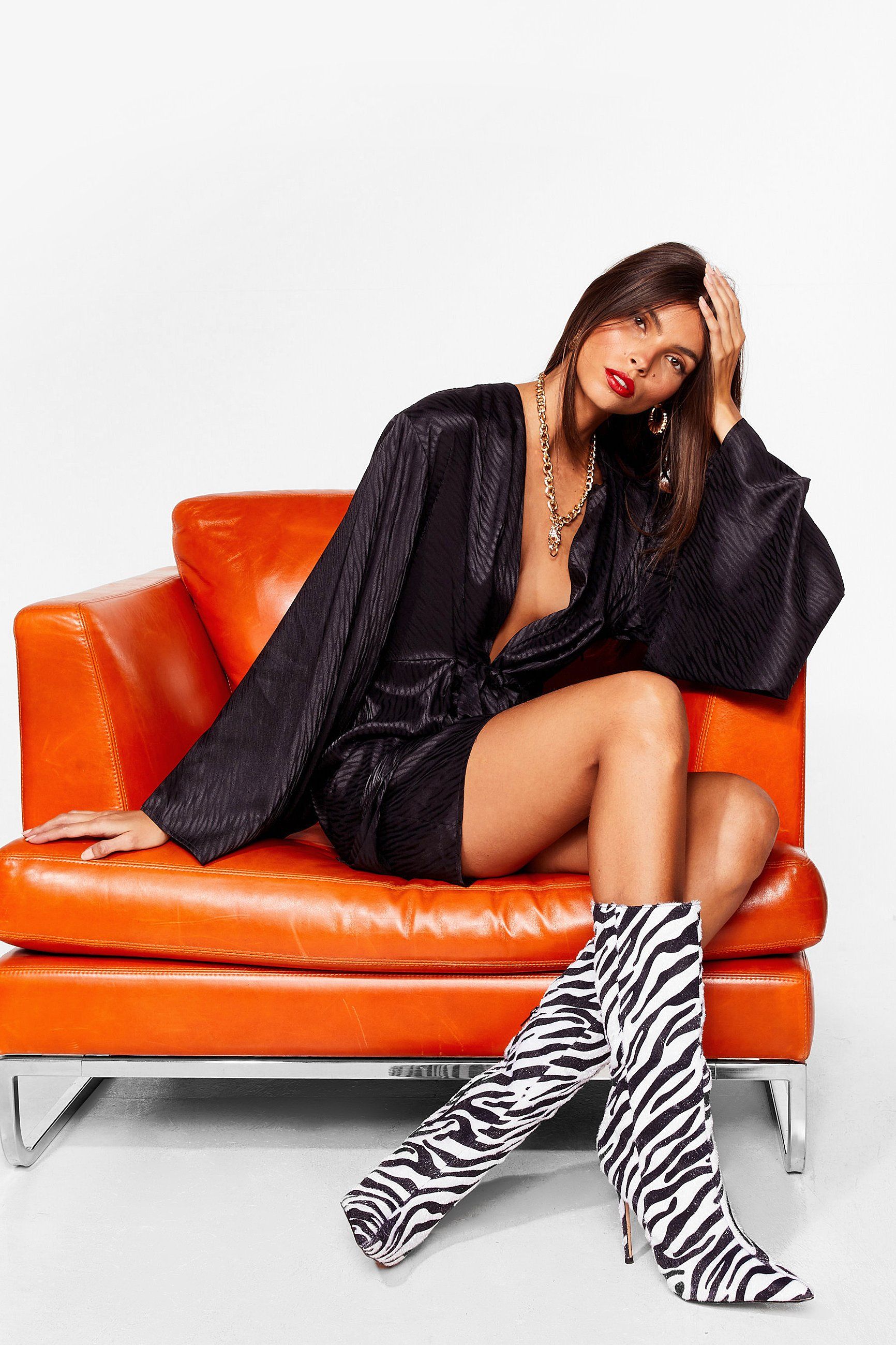 This black dress is an absolute stunner and the boots just complete the look so perfectly! It's the perfect amount of unique and sexy to turn heads!
8. Sequin Crop Top and Skirt Outfit

When I think NYE, I think fun, and that's what this outfit pretty much is… Pure fun! Think about it, a fringed sequin crop top and skirt is super fun and flirty…
9. Pink Satiny Dress

This dress is a pink dream and the best part is that you can look cute and unique because it's not a sequin dress but it's still stunning for new year's eve…
10. Gold Sequin Halter Dress

This post is going to be such a sequin fest, but we're embracing it, because what's New Year's Eve without the sequins?
11. Black Sequin Dress

We love a classic little black dress because of how versatile it can be, and how easy it is to dress it up or down. So take that classic little black dress that we love so much and throw on some sequins and you have an outfit perfect for a new years eve party!
12. Golden Satin Criss-Cross Top and Pants

New Year's Eve doesn't have to be just sequin dresses, clearly a dressy top and pants can be super stunning as an outfit idea too!
13. Sexy Crop Top Outfit

Feeling fierce? A crop top like this would be such a head turner, so if that's what you're aiming for at your party or night on the town, then this is perfect….
14. One Shoulder Spaghetti Strap Dress

A cute little sequin spaghetti strap dress is the perfect outfit for a new years eve party! It's fun and sexy, so you can ring in the new year looking good!
15. Sexy Black Crop Top Outfit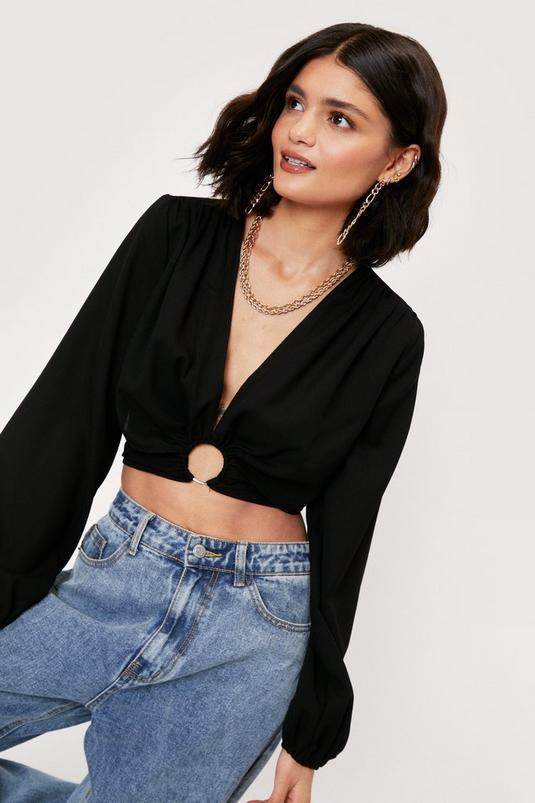 Sometimes you might want something a little more understated but still equally as stunning for an outfit! And this outfit with such a cute statement crop top could be perfect as your New Years Eve party outfit…
16. Green Sequin Dress

Hey sometimes the classic black and gold for new years eve can get boring, so if you're looking for something stunning that's also outside the box, emerald green is an amazing choice!
17. Fringe Skirt Outfit

The gold sequin fringe skirt is such a moment, right?! I can't get over how sparkly it is! Can you imagine swishing around like an absolute queen in a skirt like this on new years eve?
18. Rhinestone Bodycon Dress

Who knew rhinestones over sequins could have such a different effect! So if you're totally going for something different over sequins, then this could be such a cute option!
19. Cozy Sequin Pants Outfit

A pair of stunning sequin harem pants and a cute sweater could be the perfect cozy outfit for new years eve. It's a no fuss outfit but still super stunning…
20. Winter Sweater and Sequin Skirt

It's easy to forget how cold it can get during the holiday but an easy to way to keep cozy but stylish to to layer a sweater over a cute faux fur coat and of course a cute sequin mini (it is new year's eve after all!).
21. Iridescent Black Romper

This romper is another outfit idea for new years eve that's just super fun and flirty. And clothes definitely set the tone for how the day goes so, this romper is just a fun night waiting to happen!
22. Black Long Sleeve Bodycon Dress
If you're thinking about the cold on new years but still want to look good, a black bodycon dress could be a cute way to keep cozy while staying stylish!
23. Gold Metallic V-Neck Jumpsuit

Classy meets sexy and fun! Just in case you're looking for an outfit idea that is a little bit more dressy but that you can still have fun in…
24. Black Midi Dress

A black dress will never not be the right outfit choice! This dress is the right amount of spice and just perfect for NYE!
25. Strappy Sequin Dress

Feeling like being a little saucy this new years? Just look at this pink saucy sequin number!
---
Like this post about the most stylish new year's eve outfit ideas? The you'll love these other posts too!