This post may contain affiliate links, meaning if you make a purchase after clicking on a link I may earn a small commission at no extra cost to you. Read my privacy policy for more.
This post is all about elegant wedding guest dresses and outfit ideas and where you can find them. You'll definitely want to copy these!
A new year means new opportunities to celebrate love. And let's face it, we all love a good wedding! But picking out an outfit to wear as guest, not so much.
We all want to look our best at weddings, but these days it sometimes feels low key impossible to find a good dress option to wear. Am I the only one that get's anxious about choosing the perfect outfit for such occasions? I wish I'd known sooner that you can easily find outfits that're perfect for a wedding and that there are so many great stores out there to do so, I'd just been looking in the wrong places!
So if you're like me and you're looking for the perfect dresses and the stores where to find them, this post contains the best wedding guest outfit ideas and some amazing online stores where you can find them!!
BEST ONLINE STORES TO SHOP WEDDING GUEST DRESSES:
26 Elegant Wedding Guest Dresses and Outfit Ideas
---
1. Cali Satin Charmeuse Midi Dress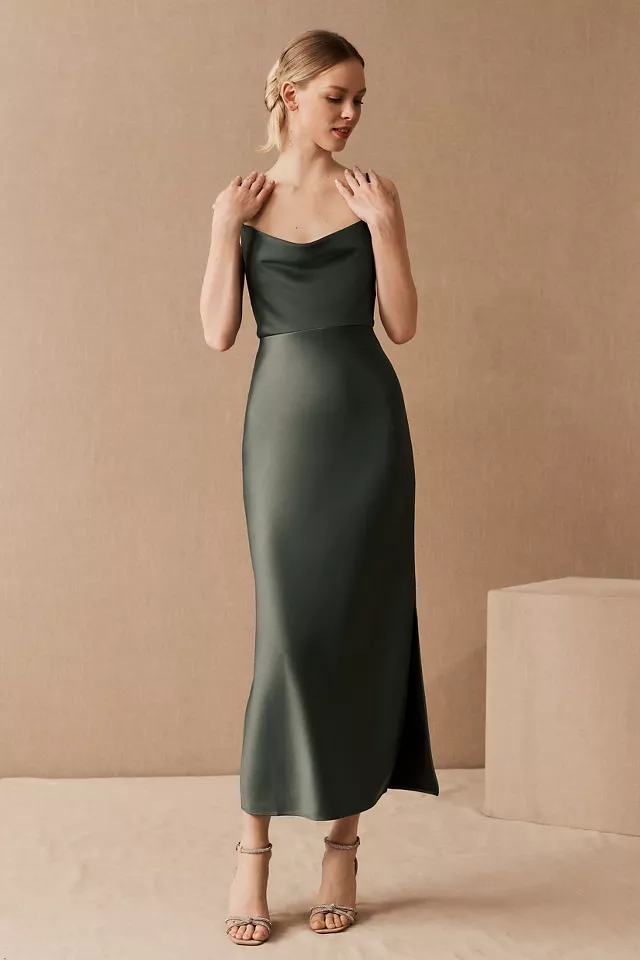 A stunning, stunning forest green midi dress that would honestly be perfect for any wedding. I seriously can't stop drooling over this dress!
2. Peachy Cowl Slip Dress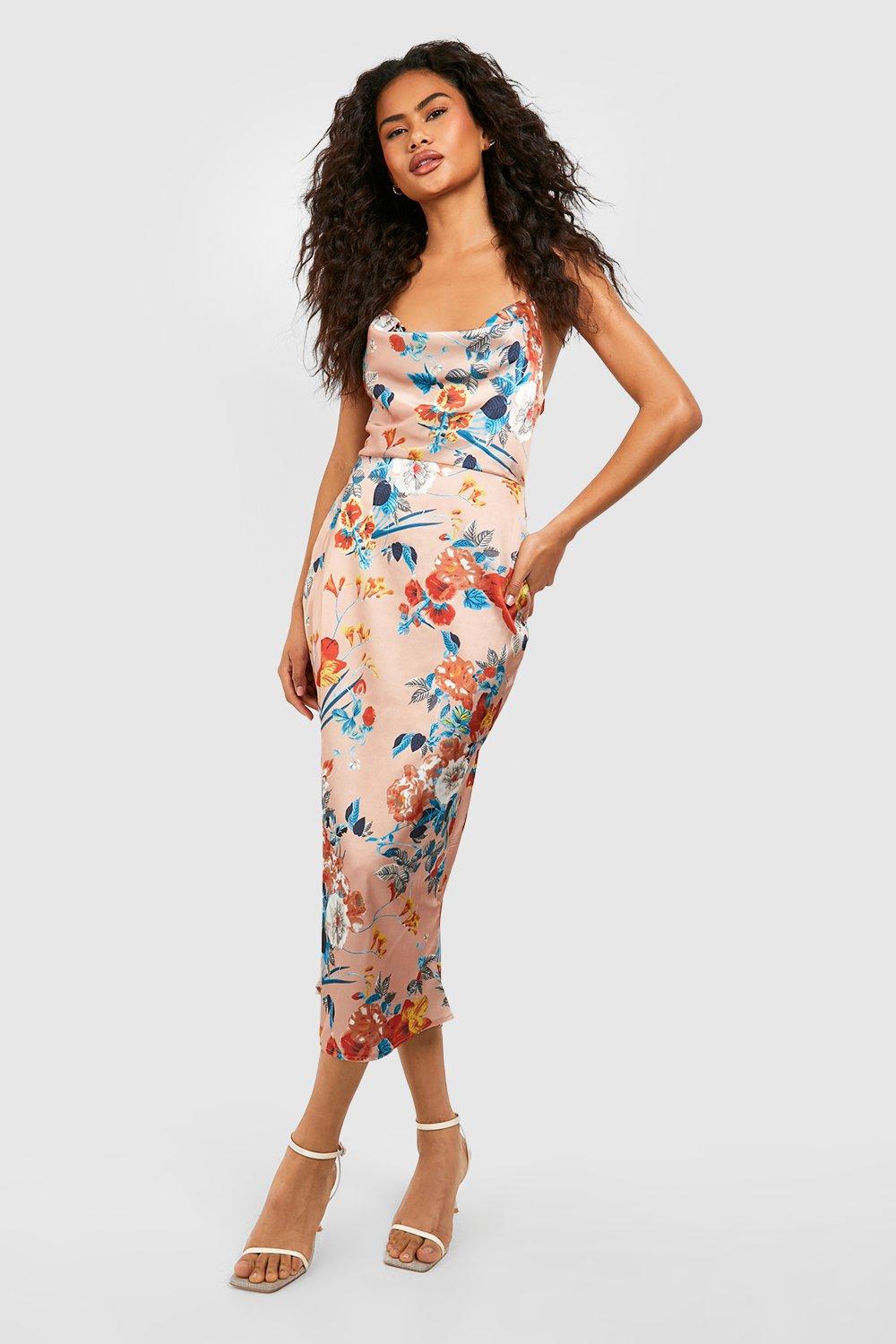 This dress is elegant yet fun and flirty the way only midi dresses can be. It's a stunning silky number that's perfect for a spring or summer wedding…
3. Black One-Shoulder Midi Dress

This off the shoulder black dress is really elegant and it could be the perfect dress to wear to a wedding that's a little bit more black tie themed…
4. Dusty Pink Lace-Up Lace Maxi Dress

Sexy and fun, this dusty pink lacy maxi dress is definitely a good time waiting to happen!
5. Mustard Yellow Satin Wrap Maxi Dress

I see this dress being like the perfect summer wedding guest dress. What's not to love, its bright and flowy and fun, literally the best summer dress!
6. Floral Pink Halter Dress

This floral pink halter maxi dress is perfect for a spring wedding or something like that. So if you're looking for a cute dress to wear as you attend your next spring wedding this one is definitely an option!
7. Flowy Black Wrap Dress

The beauty about this stunning dress is that it would look just as good at a free, relaxed wedding as it would at a fancy black-tie wedding. We love a dress that can do both!
8. Sequin Midi Dress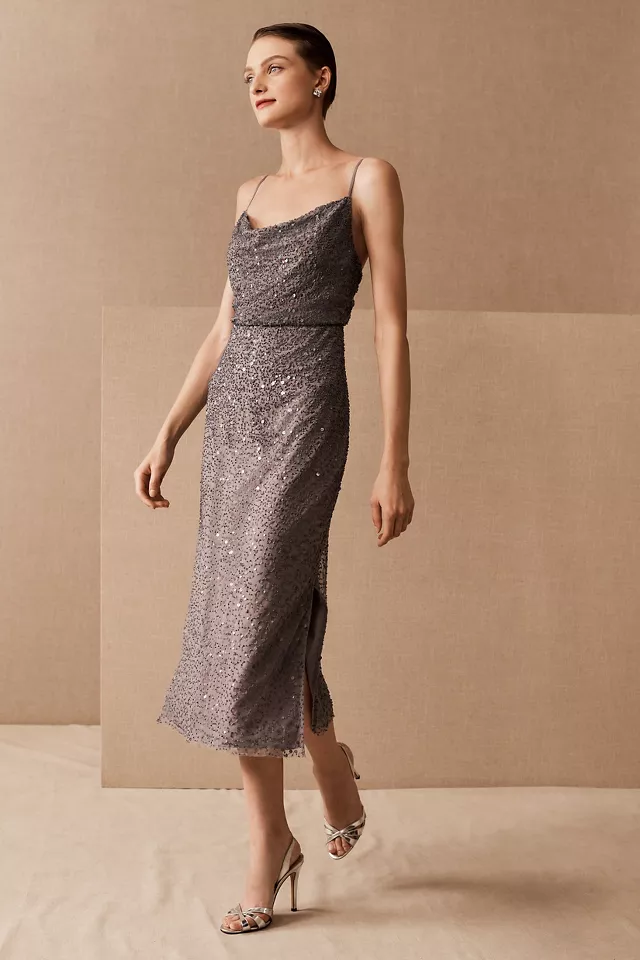 Need a stunning dress for a wedding. This strappy sequin number is stunning. And we all know everything is better with a little bit of sparkle!
9. Backless Blue Satiny Dress

This backless satin-like blue dress is simple yet stunning, which are the perfect two words to describe a wedding guest outfit, right?!
10. Twist Front Strappy Satin Dress

We love a good silky strappy dress. They're honestly a fail-safe when it comes to such events like weddings because they always look good.
11. Halter Neck Split Bodycon Mermaid Cocktail Dress

You can totally find some gorgeous wedding guest dresses on Amazon too, just look at this black split-leg mermaid dress, it's gorgeous right?!
12. Red Silky Slip Dress

Red is definitely bold, and with a dress like this you'll stand out in any room you walk into but in a totally good way!
13. Peachy Bohemian Maxi Dress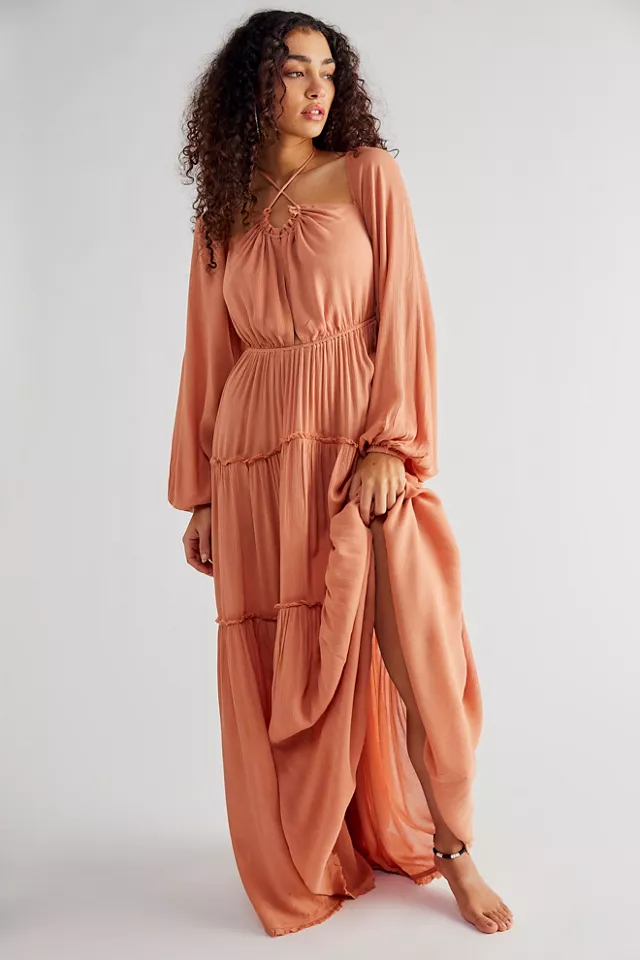 If you're attending a wedding that's loose and relaxed or even like a rustic/boho themed wedding, this peachy free flowing maxi dress is the perfect outfit.
14. Blush Pink Floral Print Satin Maxi Dress

I don't know what it is about pink and floral prints but the combination of the two is always stunning, right??!
15. Open Back Black Dress

This open back dress with laces is super fun and sexy yet also elegant. It's the kind of dress you can really dress up and look stunning with.
16. High Neck Midi Dress with Large Floral Print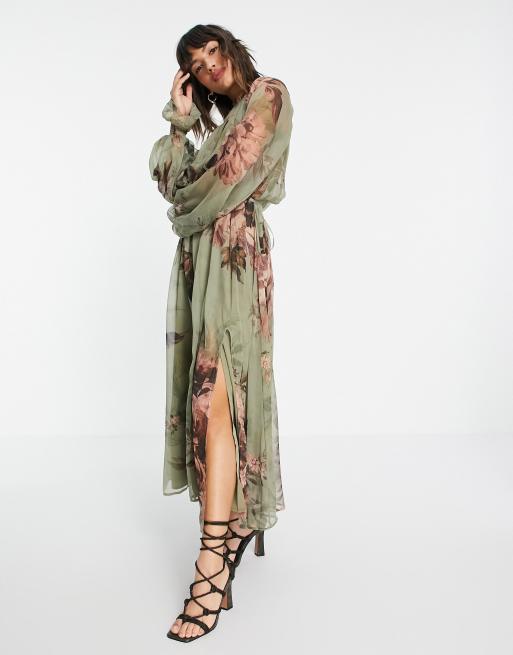 Loose and flowy is another way to go, if your looking for something unique and gorgeous to wear to a wedding as a guest.
17. Frilly Hem Strappy Midi Dress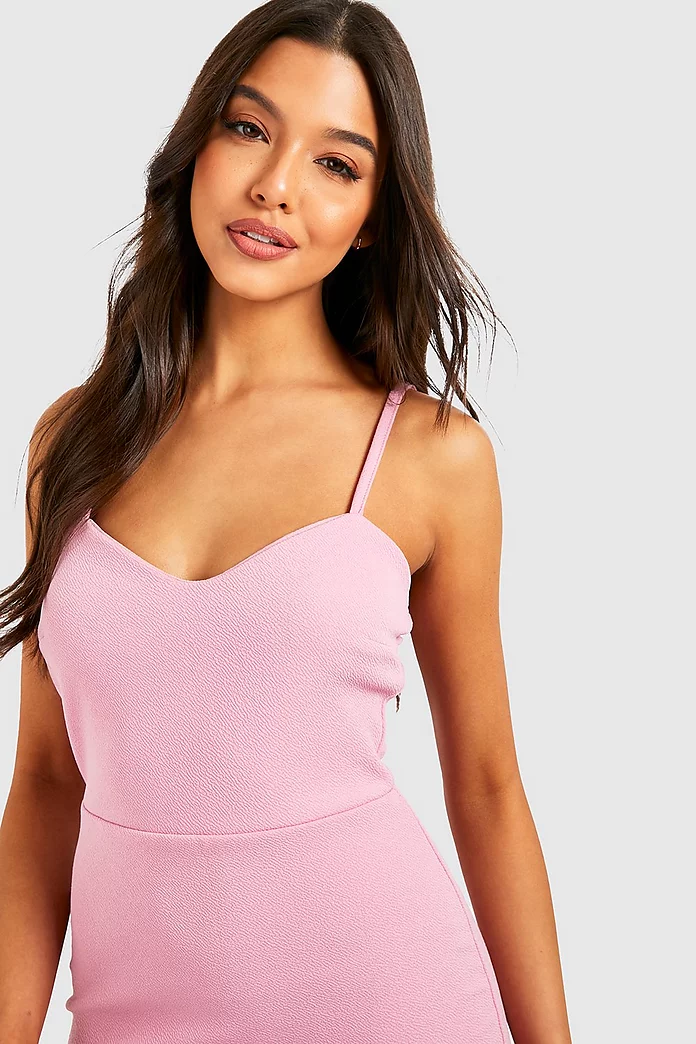 This frilly rosy midi dress from boohoo is such a classically pretty dress to wear to a wedding as a guest.
18. Burgundy Cocktail Dress

Burgundy is such a nice color for weddings or basically any event you're going to simply because no matter what the season the color remains as stunning as ever!
19. Bow-Tie Maxi Dress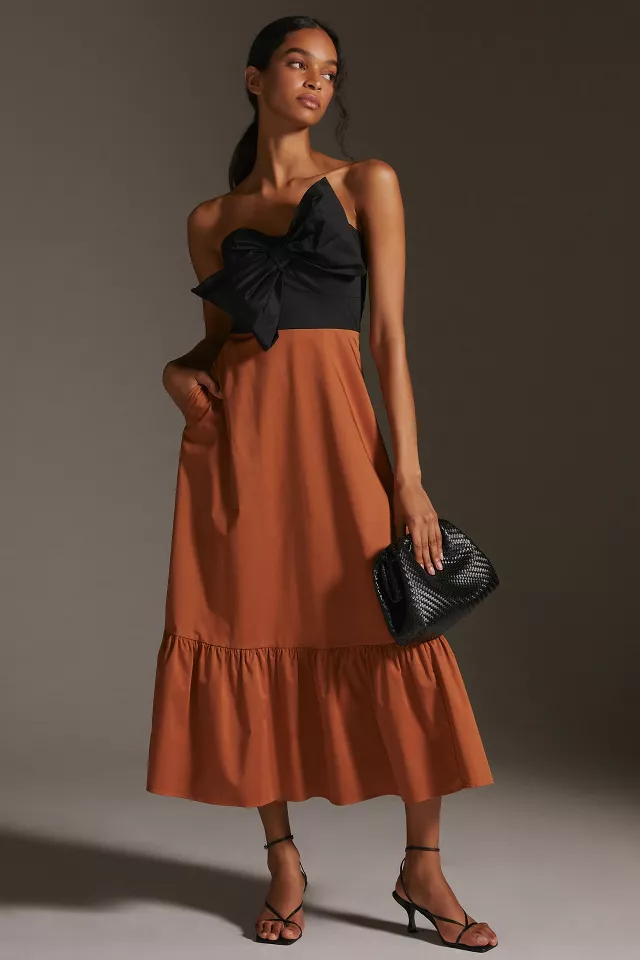 This is such a gorgeous unique dress. Obsessed with the bow detail. You can't not look good in a dress like this, which is why it's the perfect dress!
20. Rosy Maxi Dress

Dusty pink is honestly the perfect shade. It can make any dress look amazing. Literally obsessed with the color and the flowy maxi dress!
21. Royal Blue Fitted Flare Dress

There's something really stunning and romantic about a sweetheart neckline dress with a fitted waist and a little bit of a flared skirt. This is just such a really pretty dress!.
22. Black Long Sleeve Maxi Dress

Sometimes a floor length stunning black dress is exactly what is needed for the occasion!
23. Brown Satin Belt jumpsuit

It is a scientifically proven fact that people who wear jumpsuits have more fun (it's true!). So if you're not feeling a dress, a stunning silky jumpsuit could be a great way to go instead…
24. Antoinette Mini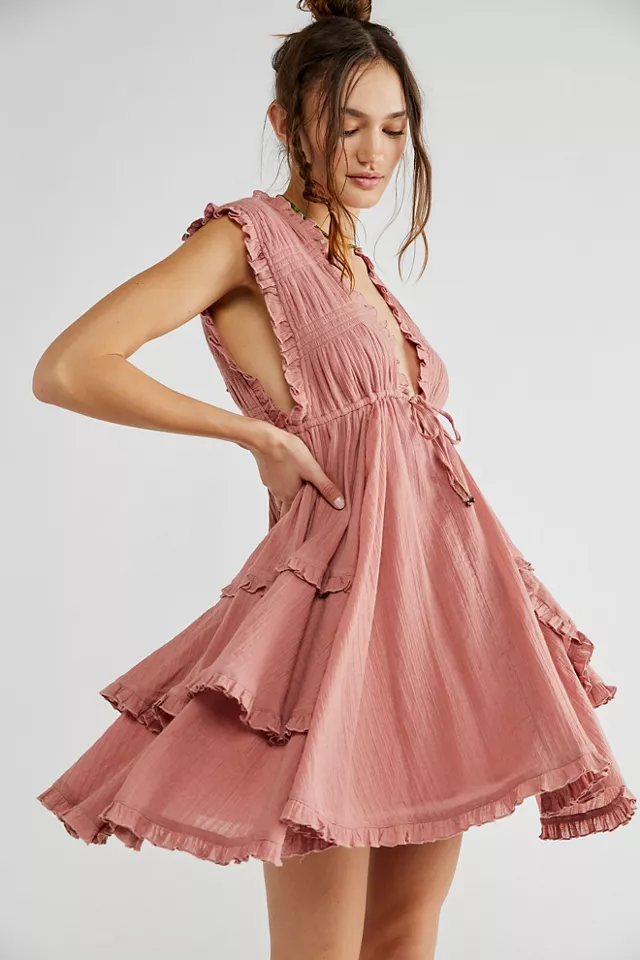 Such a pretty little mini dress, it would be perfect for a fun and free wedding, you know, the small crazy wedding that're always so much fun.
25. Black Debonair Dress

You don't always have to wear long maxi dresses to such events, this little black dress is definite proof that you can wear a short dress and still look elegant to a wedding!
26. Floral Print Dress with Tie-Knot Straps
Another really perfect dress for a spring/summer wedding! And the best part about it is that the straps are adjustable so you can tie them at whatever length feels comfortable, you never get that with a lot of dresses!
---
You might also like: